Front Office Staff
Our office staff is knowledgeable, approachable, and parent-friendly. They will assist you with scheduling appointments and coordinating visits with other specialists. They will take care of your insurance filing and will also assist with financial arrangements and coordination of flex spending plans. They supply letters and reports to your general dentist that outline your treatment to keep your dentist up-to-date.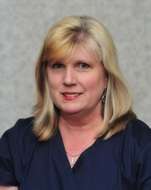 Jeanne S
Jeanne currently lives in Willow Grove with my Husband and 3 children. (Laura, Leann, Nick). I enjoy spending time with my husband and our 3 children. I also enjoy taking long walks with my two dogs. I have been in the dental field for 33 years but have been the office manager at Dr. Gupton's for 28 years. I am also X-ray certified. My goal when I come to work everyday is to help people achieve a beautiful smile. I also want to give each patient the most personable interaction and try to make their experience fun.
Kim
Kim currently resides in Bucks County with my husband and 3 wonderful children . What I really enjoy in life is spending time with my family especially around the holidays, which is my favorite time of year. I have been in Orthodontics for 30 years and an employee of Dr. Gupton's for 28 years (20 years as a chair side assistant and 6 years at the front desk). I love everything that our office has to offer. My favorite part of my job is the patient relationships that I develop each day. It is rewarding watching patients go through their monthly visits from start to finish.
Orthodontic Assistants
Our dental assistants give you something to smile about! Many of our staff have been with Dr. Gupton for over 10 years. They take pride in making you feel comfortable before, during, and after your treatment. Our assistants are great communicators. They will provide you will the information you need for home care, compliance issues and care of your appliances and retainers. They will greet you, escort you to the treatment area, and prepare you to be seen by Dr. Gupton. They provide chair-side assistance as Dr. Gupton examines and treats you. They will take your dental impressions, x-rays, and change your wires as instructed by the doctor. Dr. Gupton places all of her own braces and does all final archwire modifications.
Terri
Currently I live in Bucks county with my husband and two daughters. I cherish anytime that I can spend time with my family. I especially enjoy the outdoors. I also enjoy watching my girls play sports. I have been in the dentistry field for 25 years and 19 years with Dr. Gupton. I went to Montgomery Community College for Dental Hygiene and have been x-ray certified since 1990. What I love most about my job is getting to know our patients and giving them beautiful smiles. I love our staff. We have so much fun working together in such a busy environment, which makes work enjoyable.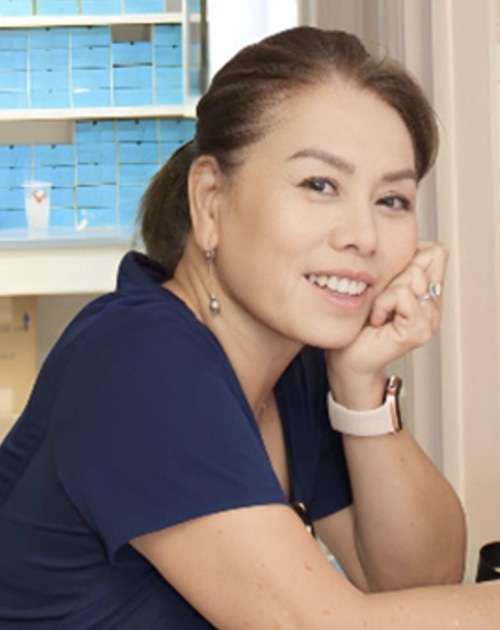 Jeanne T
I currently reside in Montgomeryville with my Husband. In my spare time I truly enjoy spending time with my husband at the beach and any time that I can spend with my two children when their home from college. I also enjoy traveling to see my siblings and extended family who live throughout the states. I have been in dentistry for 32 years and have been with Dr. Gupton for the last 16 years. I am a Registered Dental Assistant and received my Dental Assistant certificate and Associates Degree at Long Beach College. I also have my X-ray and CPR license. What I enjoy most about my job is seeing patients progress overtime and getting to know them as well as their families.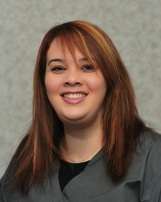 Holly
I currently I live in Northeast Philadelphia with my 3 boys . In my spare time I enjoy spending time with my family and friends down the shore and watching my boys play basketball, soccer, baseball, and football. Needless to say they keep me pretty busy. I have been in orthodontics for 18 years and 13 of those years I have been working for Dr. Gupton. I am X-ray certified and have attended Delaware Valley Academy for Dental Assisting. What I enjoy most about my job are my wonderful patients! I enjoy watching each them grow up as we them as we give them beautiful smiles!
Lab Tech
Our office is equipped with a state-of-the-art on-site lab for the fabrication of many of our orthodontic appliances. This on-site lab also enables us to complete minor repairs while you wait eliminating a return visit. We take pride in quality of our work and strive for excellence in everything we produce.